Tilt Wall Construction with Structural Concrete from Aggtech
For strong, low maintenance buildings, talk to our team about tilt wall construction. Our experts specialize in commercial concrete projects of all types, including structural concrete and tilt wall construction methods. Get premium-level service at economical prices when you hire our team for your commercial concrete construction needs.
What is Tilt Wall Concrete Construction?
Tilt wall construction, also known as tilt up construction, is a concrete construction method to create facilities of all types and sizes. It is becoming a more and more popular option for commercial and industrial construction because of its many benefits. Some advantages of tilt wall concrete construction include: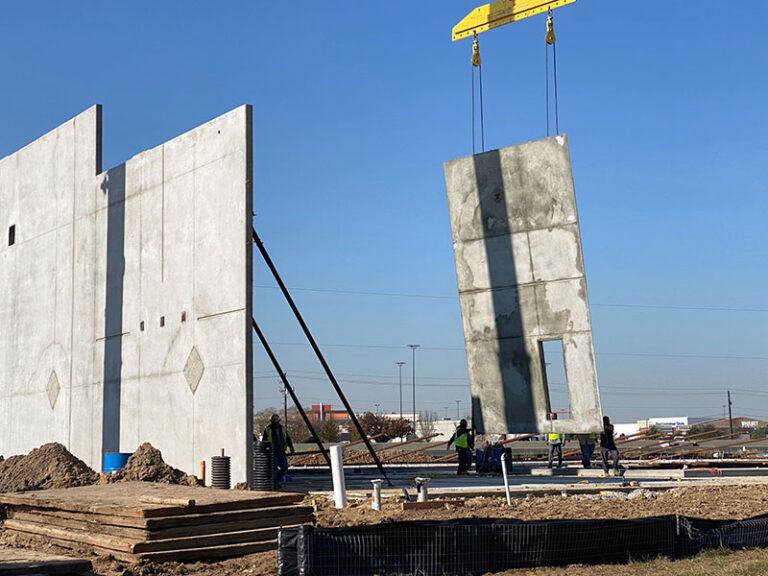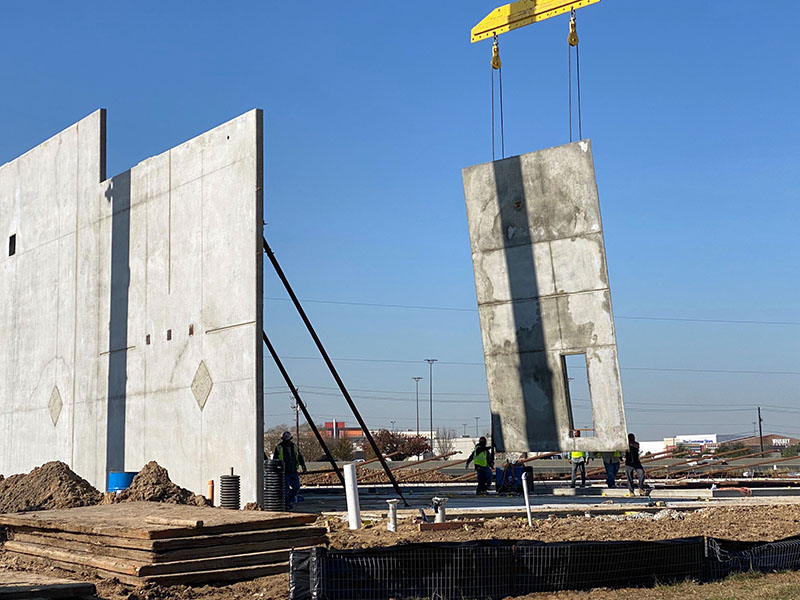 Tilt wall construction is the perfect option for many commercial buildings. This type of structural concrete construction is used for simple to complex projects, such as industrial plant construction, office building construction, multifamily construction, and retail construction.
For tilt wall construction, your turnkey commercial concrete construction company starts by helping you design your structure and performing the necessary sitework for the job. Then, we create forms based on the building design. Reinforced concrete typically cures on site before our experts use heavy machinery like cranes to tilt the hardened concrete walls up into place for your building.
There are many finishing options to help you create a custom space for your needs. For instance, form liners allow the surface of the concrete to cure into shapes and patterns, similar to stamped concrete pads. Other aesthetically enhancing options for tilt wall buildings include exterior cladding that can look like anything from natural stone to brick or even wood. Our team can walk you through the options and help you create a bespoke building for your commercial or industrial enterprises.
Premier Commercial Concrete Contractor in Houston
As a top commercial concrete contractor, we are the number one choice for all concrete construction projects. Our team offers years of experience to provide the finest craftsmanship in the Greater Houston area. With our dedication to quality, you have peace of mind your project is in good hands.
We are proud to offer comprehensive ground up services. Our team performs and manages each phase of your project to ensure smooth, affordable project delivery. We offer pre-project estimating, sitework and excavation services, and total concrete construction services to address every component of your property, from the building to the parking lot gutters.
For superior project quality and a team that goes the extra mile to serve you, choose Aggtech for all your concrete construction needs. Contact us now to get a free estimate for your upcoming project.