Top Quality Commercial Concrete Flatwork
For
commercial concrete work
you can trust, choose our team at Aggtech Concrete. We provide superior quality solutions for all your concrete needs, including critical flatwork like building foundations and machinery pads. We offer turnkey services to include everything from design to sitework and concrete finishing.
Concrete Foundations & Footings
Concrete foundations and footings are critical for keeping your building safe and in good condition. Foundation problems are a serious threat to your building and can cause everything from cracks in your building's exterior to leaks inside your building. To avoid these issues, you need an experienced commercial concrete contractor to engineer and build the right concrete foundation and footings.
There are many factors that affect which type of foundation and footing you need for your construction project. For example, the expected load the foundation must support as well as the soil conditions. Our experts evaluate many different factors to help you choose the right foundation for your needs.
Concrete footings provide essential support for many foundations. These act like anchors inside the soil to prevent uneven settling. Creating concrete footings involves excavating to the correct depth and pouring concrete into the shape needed for the footing.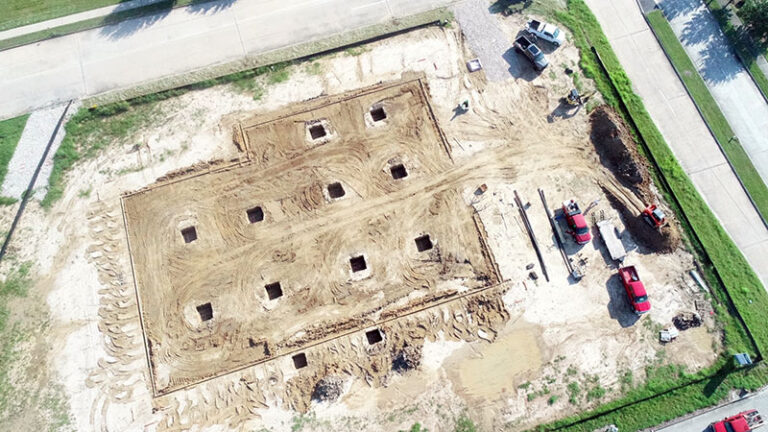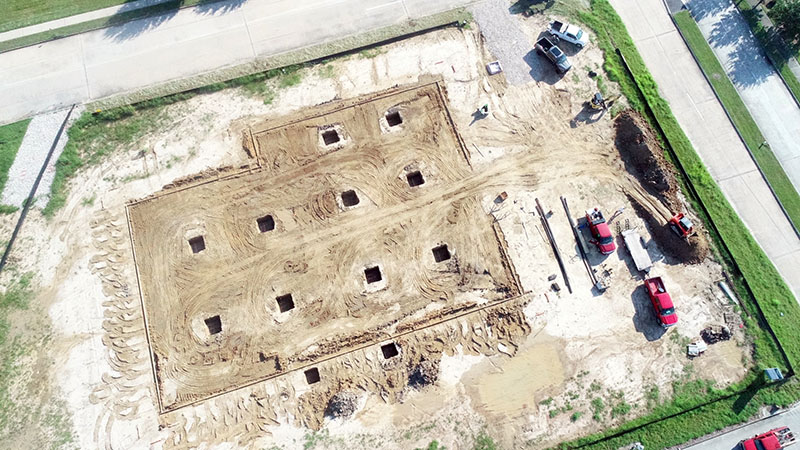 Foundations are concrete slabs on which buildings and other structures sit. This type of flatwork is necessary for practically all construction projects. We work with project managers and building owners to provide durable, long-lasting solutions for building foundations using our years of expertise, commitment to superior craftsmanship, and use of state-of-the-art equipment and tools.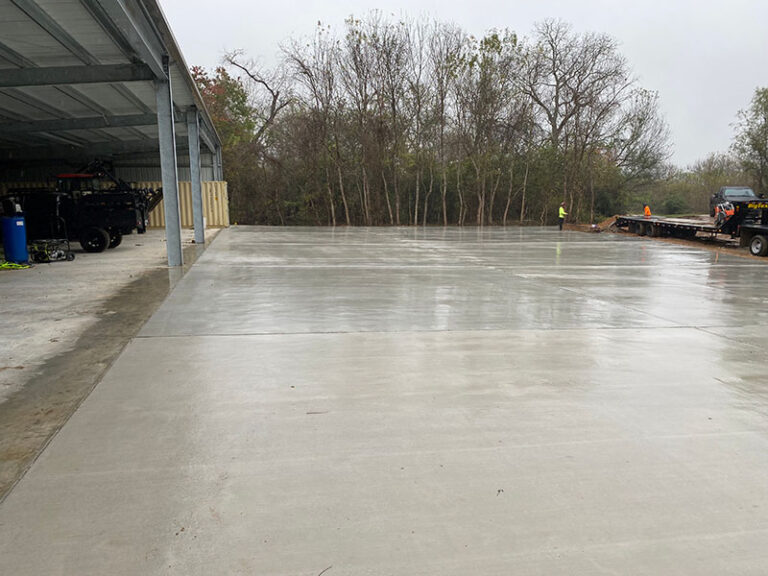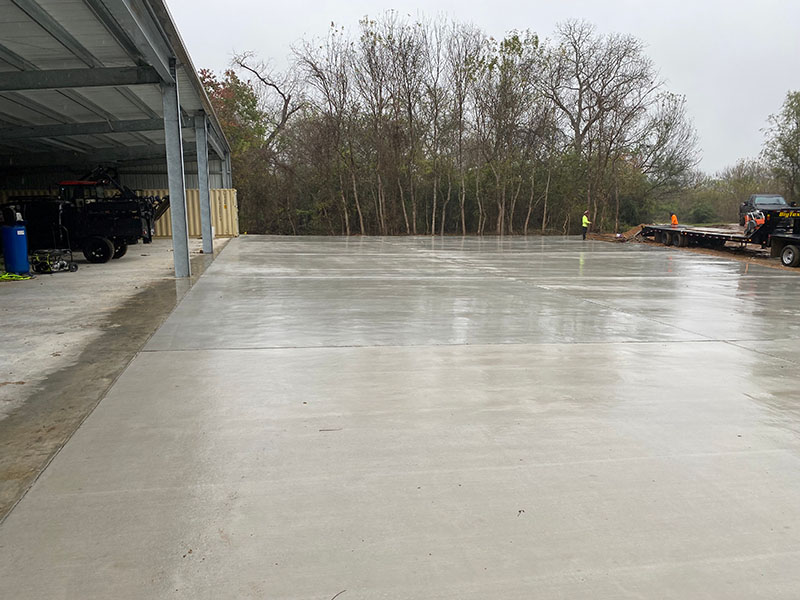 In many cases, the foundation isn't the only concrete flatwork needed for your construction project. Concrete slabs, also known as concrete pads, serve many purposes on a commercial or industrial property. They may make up concrete flooring to provide an attractive, durable, and non-slip surface that works well in many applications. We also provide
specialty services
like acid etch staining and concrete floor polishing to ensure your concrete floors are attractive and meet your needs. Concrete slabs are also used for:
Dumpster pads
Machine foundations
Generator pads
Pump foundations
HVAC unit foundations
Our experts provide invaluable service when you need concrete slabs and pads for your property. As a leading concrete installation company, we offer years of expertise executing projects large and small. We provide design and engineering to ensure your concrete structures provide lasting support for your application.
Turnkey Commercial Concrete Contractor
Our team handles each phase of concrete flatwork construction, so you have peace of mind it's done right from the very beginning. Whether you need a new installation as part of your new construction project, need concrete flatwork to expand your current facility, or require replacement for aging, deteriorated concrete, we are your team for the job.
When you hire our seasoned professionals for your concrete flatwork needs, we take care of everything from the sitework to final polishing. Get in touch today to get a project estimate from our top team.