Commercial Concrete Contractor for Drainage and Stormwater Control Solutions
As a top commercial concrete contractor in Houston, we offer high quality commercial services for drainage, detention, soil erosion prevention. Our team can help you find solutions for even the toughest challenges and manage your project from beginning to end for ease and peace of mind.
Curbs & Gutters for Commercial Properties
Curbs and gutters are essential for all commercial properties. Curbs help separate parking lots and roadways from walkways and landscaping on your property. They also play a key role in directing excess stormwater to the drainage system. Curbs and gutters are generally the path that water takes to the stormwater detention system to prevent flash flooding and water damage on your property.
Curb and gutter systems are also important for separating different areas on your property. Curbs play an integral role in preventing cars from driving over your landscaping and walkways. Many commercial properties also use decorative gutters to separate grass areas from areas with flowers and shrubbery.
Our team offers experienced design and construction of curbs and gutters for your commercial project. We offer turnkey commercial concrete services whether you need curb repair, replacement, or new installation for a development. We handle everything from sitework to completion for your concrete needs. Creating effective curbs and gutters requires significant skill and knowledge. Choose our seasoned professionals when you need curbs and gutters for your property. As a leading commercial concrete contractor, you can trust our team to provide you with long-lasting, quality options.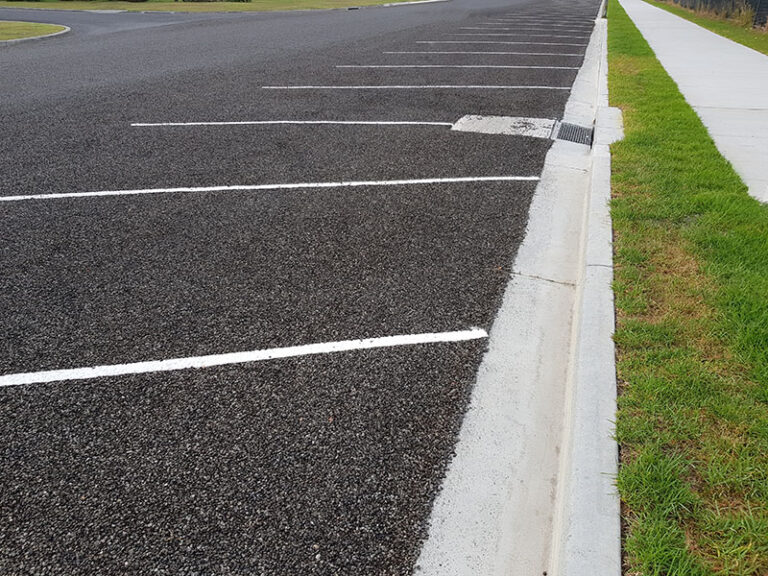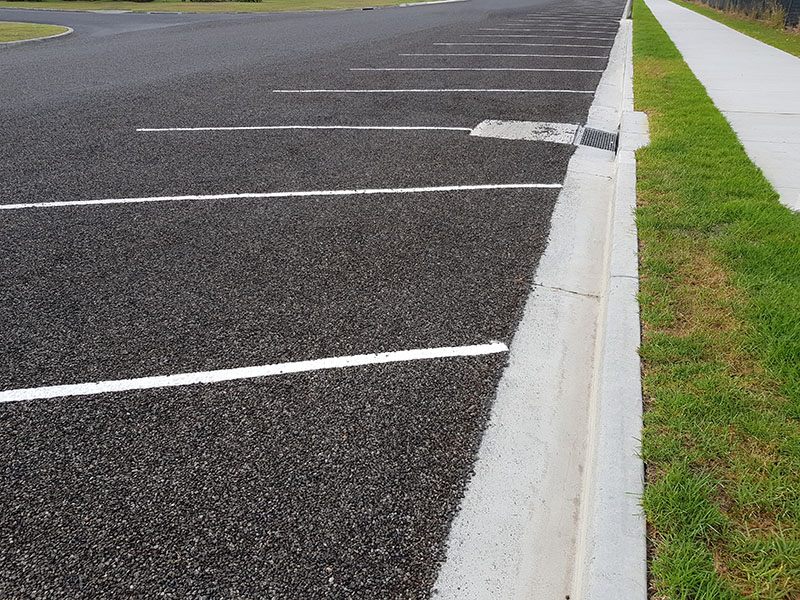 Stormwater Detention Systems
Concrete detention systems are also an important part of managing stormwater for your commercial or industrial property. Detention systems generally involve underground piping made of concrete. They help collect stormwater and pull it away from important areas, like parking lots and building foundations, to prevent water damage. Then, the detention system allows the water to drain to the municipal stormwater management system.
Our concrete experts can help design and construct concrete stormwater detention systems for your property. We offer complete solutions for your drainage needs. We offer design, engineering, and construction services for projects large and small. Our team has provided concrete services for countless new construction projects to ensure your property is protected from stormwater damage.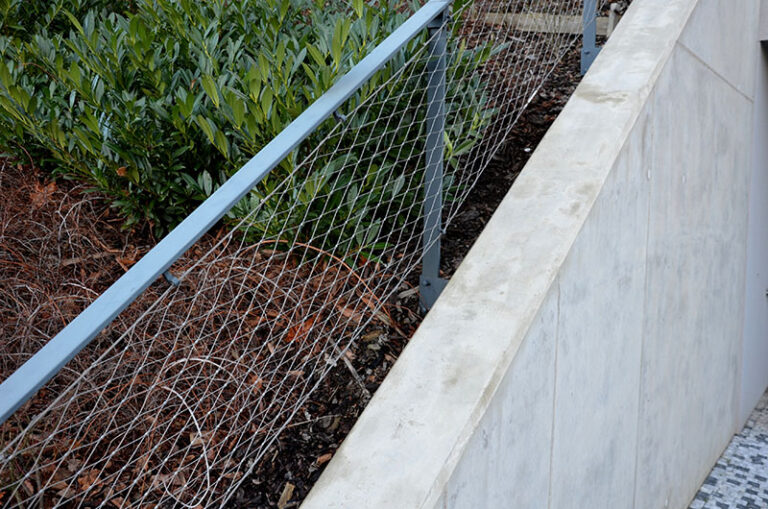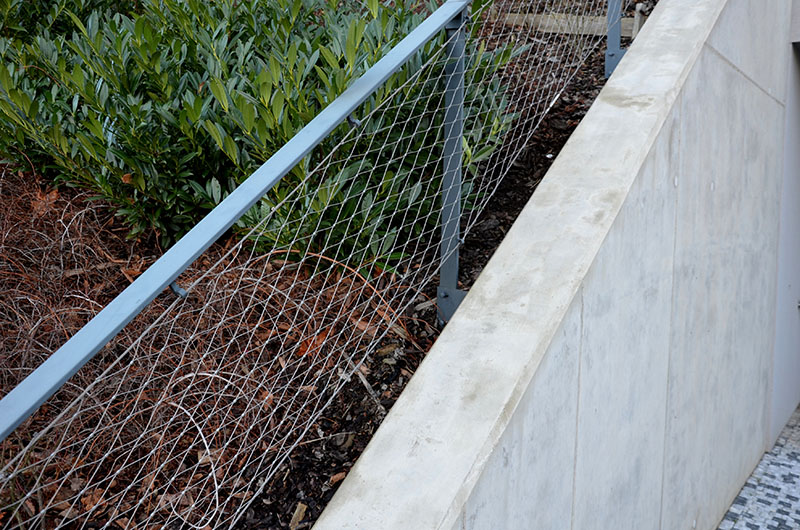 Commercial Concrete Retaining Walls
Retaining walls are essential for keeping soil and landscaping in place on your property. These concrete walls prevent erosion and also offer added privacy for your property. They are commonly installed along the perimeter of your property near major roadways. There are several
types of retaining walls
to choose from, including:
Gravity Retaining Walls: Gravity retaining walls rely on weight and size to keep soil in place. They are generally large and thick to prevent soil erosion.
Cantilevered Retaining Walls: Cantilevered retaining walls, also sometimes called reinforced retaining walls, are L-shaped with the base sitting underneath the soil, which stops them from tipping forward. These retaining walls are extra strong without the added bulk of gravity retaining walls.
Counterfort Retaining Walls: Counterfort retaining walls feature a base, a vertical wall, as well as triangular buttresses also made of concrete to provide added support. These walls are good for extremely heavy loads and can withstand bending or shearing.
Anchored Retaining Walls: Anchored retaining walls are attached to anchors in the ground by heavy-duty cabling. These are generally used for loose soil over rocks or high slopes.
No matter your soil erosion challenges, our professionals provide solutions for you. When you need retaining walls, our experts can help you determine the type as well as design, engineer, and install the wall for you. We offer years of experience as a premier commercial concrete contractor and offer end-to-end support for your construction project.
Turnkey Commercial Concrete Construction Company
Commercial concrete construction is simple with our team at Aggtech. We provide turnkey services to provide you with peace of mind you have long-lasting concrete structures. We handle everything from excavation and sitework to repairs for existing concrete.
Get in touch now
to get a free estimate for your concrete project.