Industrial Strength Concrete Solutions
Industrial facilities face many heavy-duty conditions, which means you need tough concrete solutions. Our experts have the skills you need for industrial concrete projects of all types and sizes. Whether you need a simple concrete pad for your machinery or need tilt wall construction for your plant or warehouse, we have exactly what you need for success.
As a turnkey concrete contractor, our team takes care of everything for your project. We manage each phase and provide experienced services from start-to-finish for superior quality control and workmanship. You can trust our concrete structures to last longer in even the most demanding conditions.
Contact us now for a free project estimate for your concrete construction design build needs.
Turnkey Commercial Concrete Construction Contractor for Industrial Facilities
As a leading concrete installation company, we offer years of experience for ground up concrete construction. From performing the necessary sitework to creating durable, low-maintenance concrete industrial buildings, we have all your concrete needs covered. Some of the services we provide include: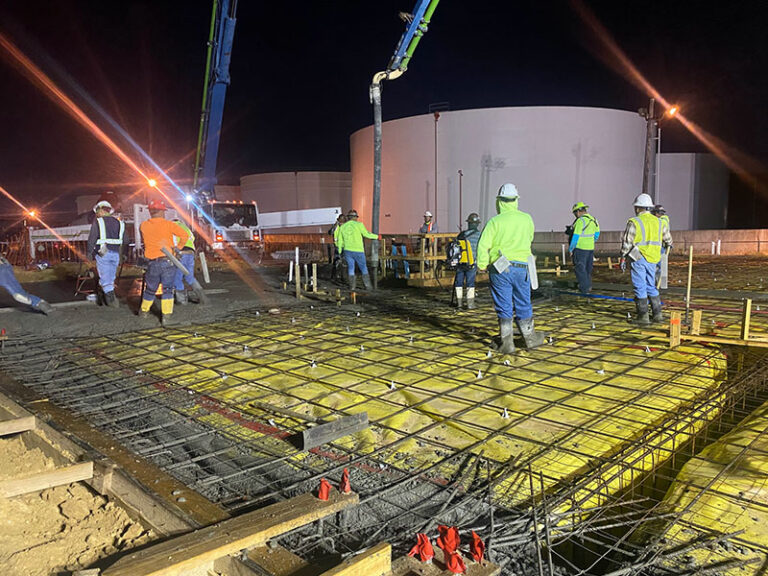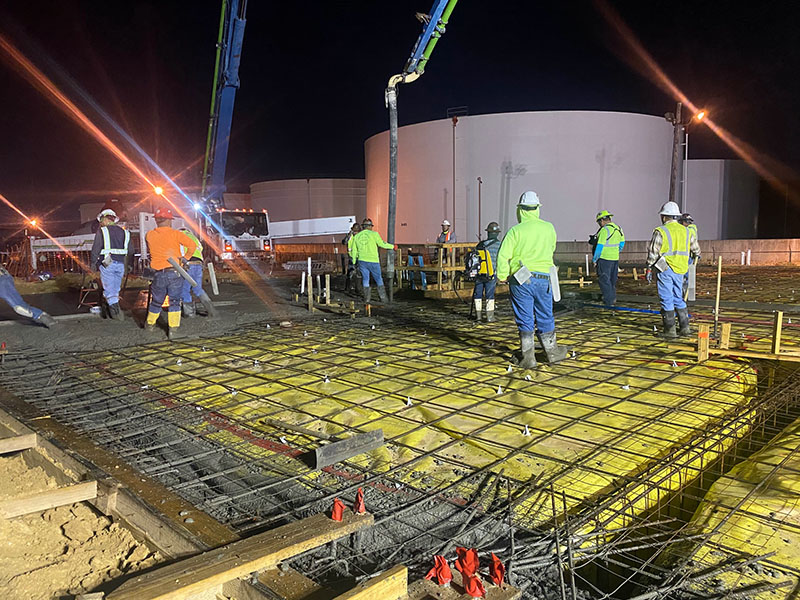 Parking Lots
Loading Docks
Industrial Driveways
Machinery Pads
Warehouse Slabs
Foundations
Tilt Wall Construction
Parking Lots
Parking lot paving is essential to provide secure parking areas for your workers. We take care of everything for your parking lot, from paving with concrete or asphalt to striping your pavement. Our turnkey services make creating parking lots for your industrial property simple.
Loading Docks
Industrial Driveways
Machinery Pads
Warehouse Slabs
Foundations
Tilt Wall Construction